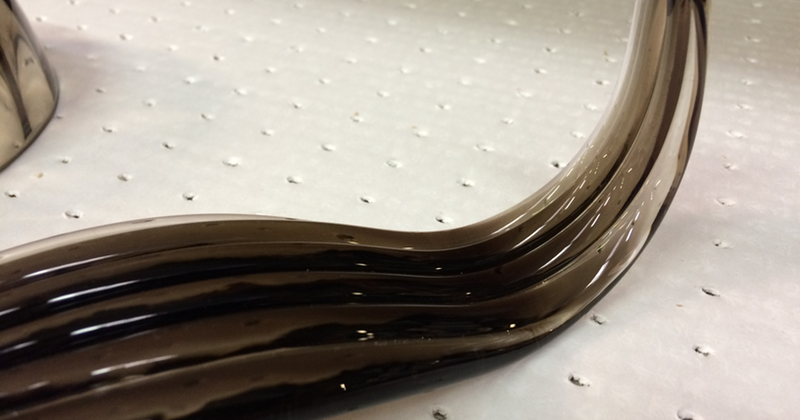 Let us point out the various glass colouring typologies, now many commercial products are painted with synthetic resins. This procedure, far from the tradition of the artisanal glass, presents several disadvantages: high environmental impact, toxic fumes emission, short-duration, lack of shades.
Hot colouring with fusion
Glass can be coloured with heat using three different processes, specifically studied to give a certain colouring to transparent colourless glass:
1) Using fused metal oxides diluted in the vitreous mass, to give a homogeneous colour;
2) Using colloidal substances, like for example colloidal gold to obtain a ruby red glass and, finally:
3) Using particles of colouring materials that are dispersed into the vitreous material, such as into aventurine.
Coloured glass was known since ancient times: in Egypt coloured glass was preferred to the colourless one and also in all the regions of the Roman Empire, where glass was produced. Later we can find crystal glass in Venice (XV century) and lead glass in England made by George Ravenscroft.
The taste for coloured glass never set and it had moments of shine during the XIX century in Bohemia and, more recently, thanks to Art Nouveau artists.
The procedure for colouring glass on its surface consists in laying coloured pigments without making them penetrate the vitreous fluid. A recent method for colouring glass was developed by Fredrich Egermann, who, in 1820, used silver chloride to obtain a yellow shade, and in 1840 a red one. Coloured glass fashion spread in England, too, during the latter half of the XIX century, the most loved dyes were Amber (yellow/brownish) and a deep red that were fixed with a slight annealing. The decorations where carved in such a way that the thinness of the colour layer could be seen.
Hot colouring process without fusion
It is a technique that consists in inclusion, between two layers of transparent incandescent glass, of chemical elements that, due to high temperatures take peculiar impressive colours, that are never similar to each other. This procedure was devised by Ercole Barovier, in 1930.
Cold-formed colours
It is a paint made with lake or oil colours on glasses on china without firing processes. This is a non-wear-resistant type of decoration that often wears out: the only exceptions are the type of works done on the other side of the surface and that, therefore, are preserved by the glass. Maybe cold-formed colours where used for big-sized glasses and cups because they were too big to be placed in a muffle furnace, or maybe because they were low quality glasses, that couldn't have handled an annealing. This decoration, was frequently made by artisans that didn't have a furnace at their disposal. It is also called cold painting. In recent times many producers started using synthetic paint because they allow glassmakers to colour big-sized objects that were previously made with low quality transparent glass, in fact the polymeric coverage would conceal potential imperfections.
Colours in fire
It is a terminology still in use by Murano glasshouses that indicates coloured glass fusion through oxides and mineral salts.
It goes without saying that all MGS products are not painted but coloured with fusion, using natural minerals. A gallery with some details of our items can be found hereafter, where we can appreciate the shades of the natural colouring process made with fusion.
Other from uor blog...
---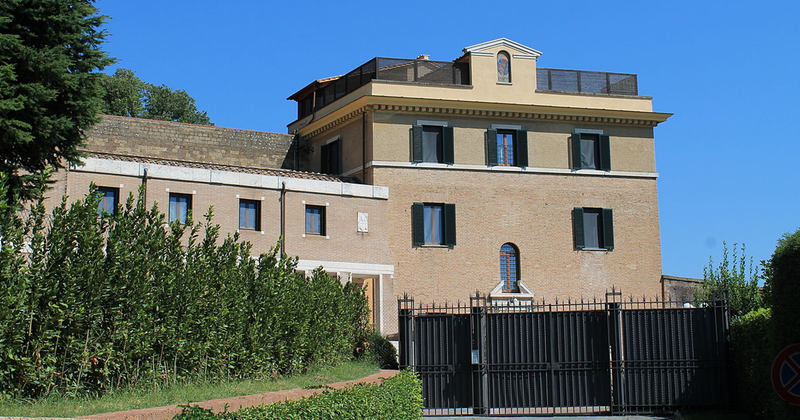 Chandeliers for the convent of Mater Ecclesiae
In this post we wish to share with you a marvelous experience, a true honour for our firm.We had the pleasure to make and install the chandeliers to light up the residence of the emeritus Pope Joseph Ratzinger; he resides in his new place Mater Ecclesiae in the Vatican City, from 2 May 2013. The cha..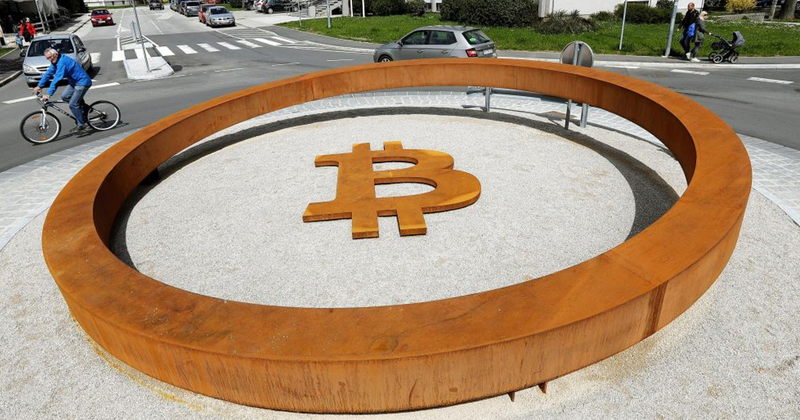 BitCoin the new payment method
Starting from today, we announce a small but great revolution, the possibility of buying our products by paying them in BitCoin. MGS has always been at the forefront in the design and worldwide sale of high quality chandeliers , wall lights e sculptures , now we want to look even further into the ..