Green Lamps, a touch of Nature in Lighting
Publication date: 10/24/2023
When we think about lighting, we often consider functionality first. However, lamps, especially pendant ones, have the power not only to illuminate a space, but also to define it aesthetically. Among the emerging trends in lighting design, green lamps are gaining popularity, offering a unique mix of style and freshness.
Why choose Green lamp?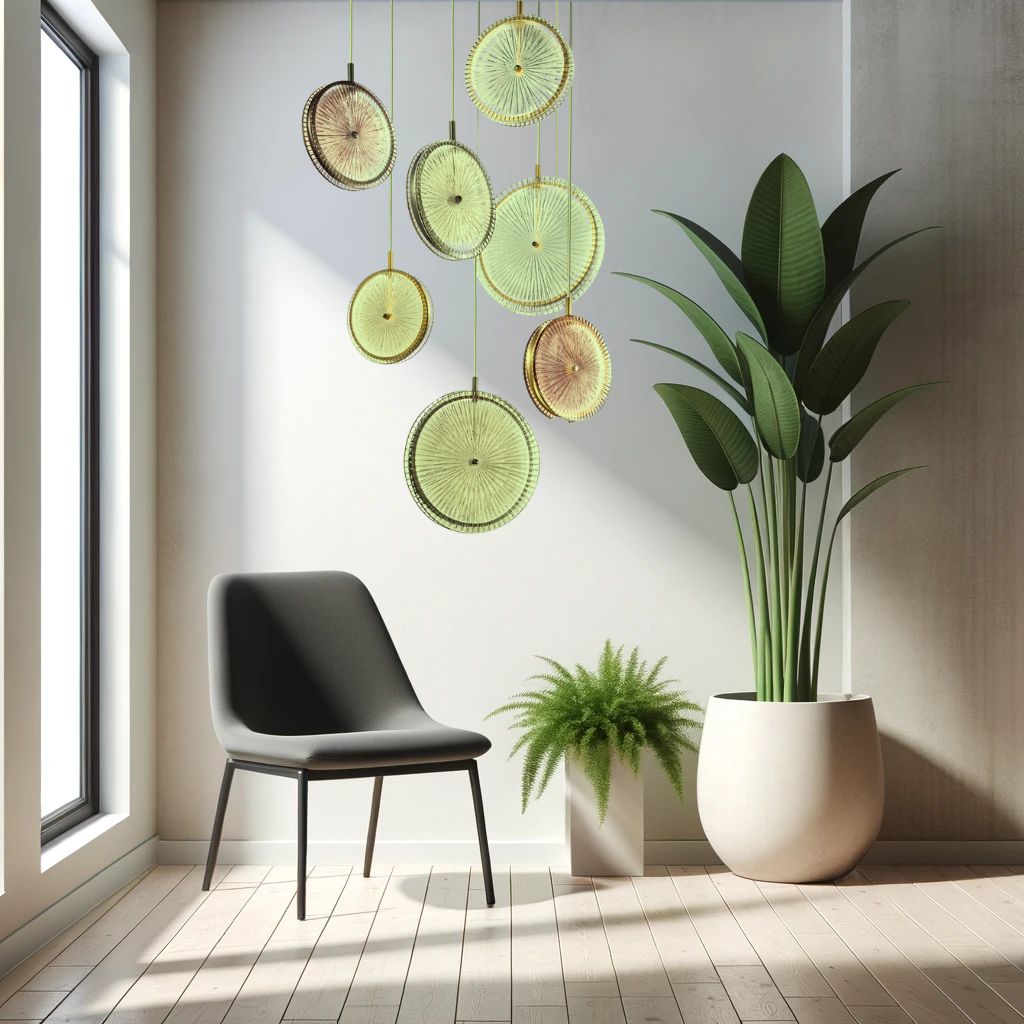 1. Connection with Nature: Green is a color that immediately refers to nature, evoking sensations of freshness, tranquility and renewal. A green lamp can bring these feelings into an environment, creating a connection between the internal space and the external world. 2. Color Versatility: There are countless shades of green, from bright lime green to more subtle sage green, offering a wide range of options to suit different styles and color palettes. 3. Elegance and Modernity: While green can have a traditional aura, when applied to clean, modern lamp designs, the result is a piece of furniture that is both current and elegant.
Where to Place a Green Lamp?
Green lamps are incredibly versatile and can adapt to a variety of environments: Above an Island or Counter: In a modern kitchen, a green pendant light can become a focal point, offering a color contrast and adding a touch of nature. Dining Room: Placed above a dining table, a green lamp can create a welcoming and relaxing environment, ideal for quiet meals. Living room or study: For those looking for a lighting solution that adds character without dominating the space, a green colored lamp can offer the perfect balance.
Examples of Decor for Green Lamps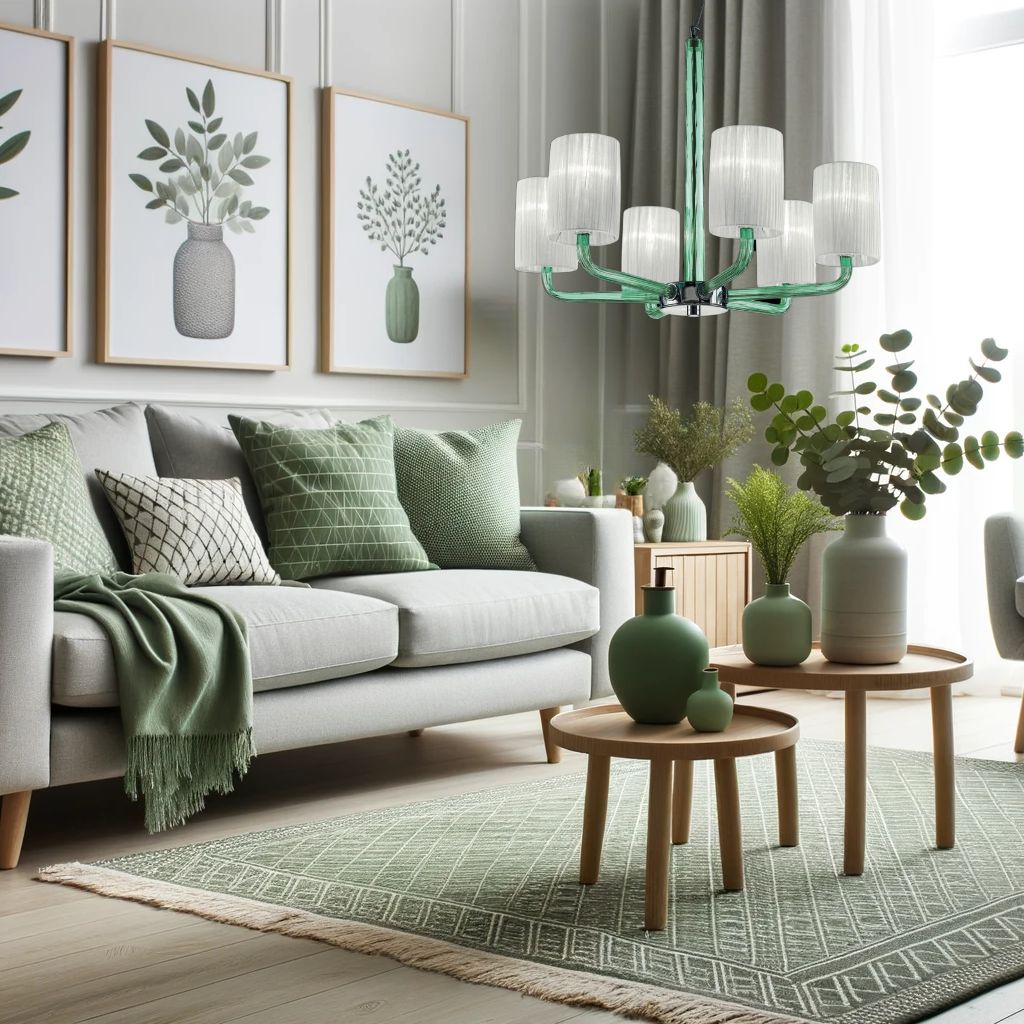 Here are some examples of green lamp decor and green chandeliers, which can add a touch of freshness and liveliness to any space:
Green table lamps
An emerald green table lamp with a glazed ceramic base and a matching white fabric shade. This design offers an elegant contrast between bold green and neutral white.
Green pendant lamps
An olive green pendant chandelier with transparent blown glass spheres. This design creates a unique refracted light effect, diffusing a soft and inviting light.
Green floor lamps
A mint green floor lamp with a minimalist metal structure and a white linen lampshade. This style adds a touch of freshness and modernity to any environment.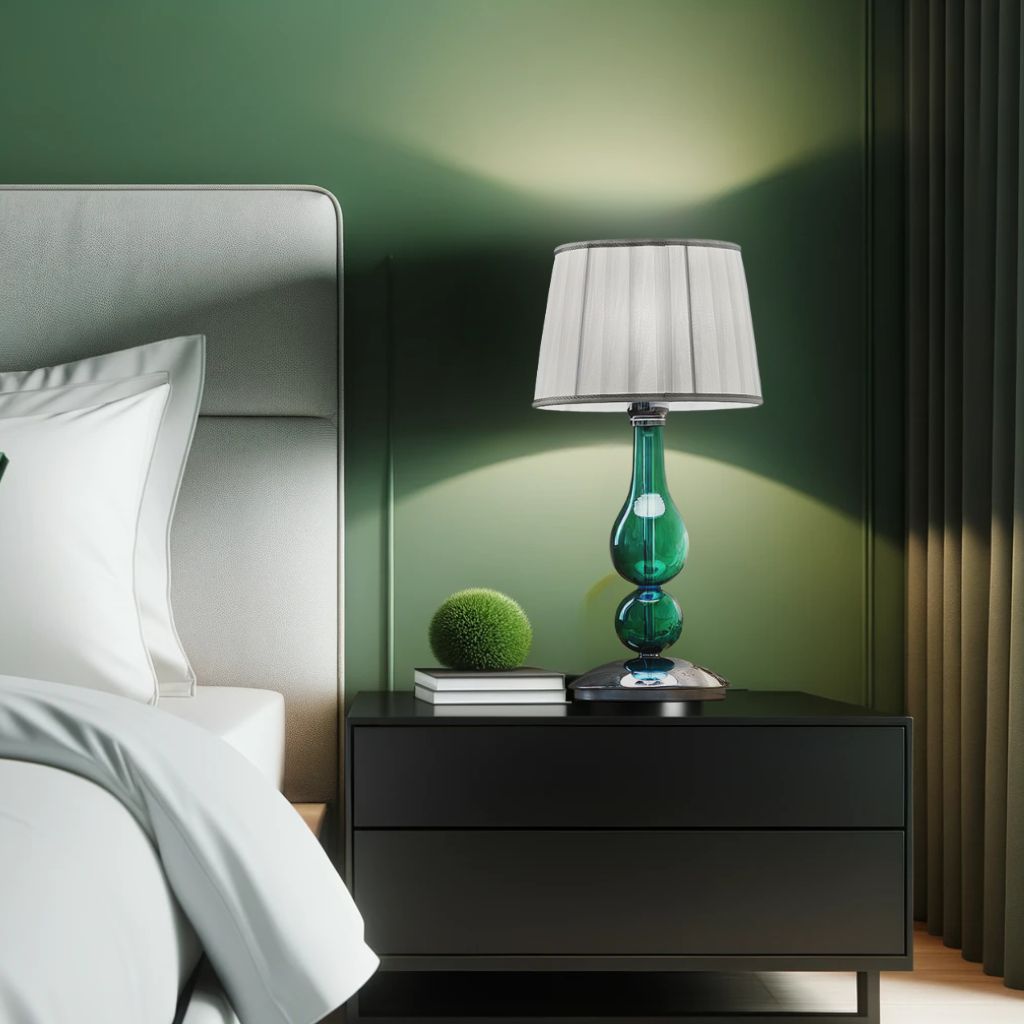 Remember that green is a versatile choice that can suit a variety of styles and environments, from classic to modern or industrial decor. By choosing green lamps and chandeliers, you can add a touch of color and unique personality to your home or office.
Conclusion
Whether you're looking for a way to freshen up an existing space or designing a completely new space, consider the transformative power of green lamps. These pieces not only illuminate, but bring with them an aura of nature, renewal and style that can elevate any space.
---