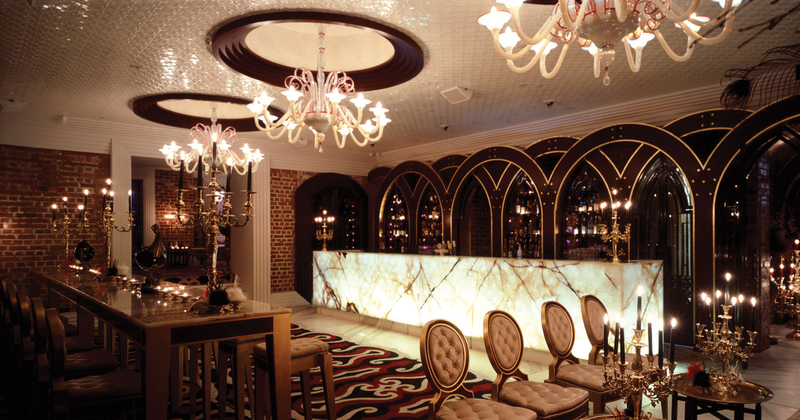 In this Post we wish to bring you an example from one of our customer who has happily furnished his business premises with marvellous chandeliers. The place is the "Baroque House" based in Melbourne, Australia.
As we can see from the official web site: http://www.baroqhouse.com.au/

The place presents itself as "An opulent & sophisticated bar, lounge, club & function space". Our customer had clearly in his mind how the chandeliers should have been designed: classic but at the same time modern, able to bring an exclusive dining atmosphere for later turning as main features of the warm night.
We have so suggested one of our chandelier's styles:

Costumed and proportioned so to satisfy the requested measures.
The patience and detailed analysis of our technicians has been passed on to our glass working Masters who have been able to shape the material identifying their shape, creating items as for the environment where they were going to be settled.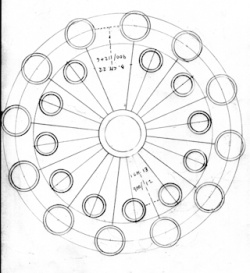 Here attached are pictures handed to us by our customer at the end of the project realization.
Surely a place of a very unique atmosphere: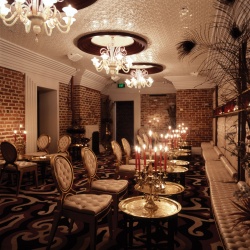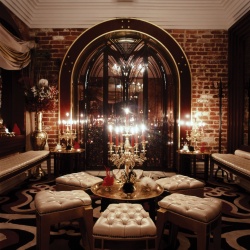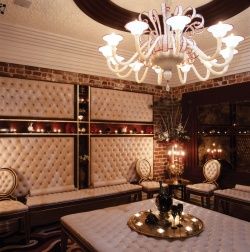 Baroq House Credits:
Art Director - Fady Hachem
Photographer - Shania Shegedyn
Food Stylist - Justin Derrick
Drink Stylist - Matt Giles
These pictures are for us great satisfactions. They show how it is very much possible to terminate a project using internet, despite the geographical distance within us and our clients (about 100 emails were written and so a number of draws, images ad pictures been sent).
Best regards now, ready to blog you soon!
By Alessandro Carrara
Messages
---
Write a comment for this articles